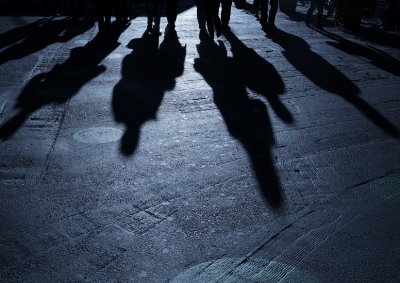 We expect to face opposition in what we do, but there is a hate campaign dedicated to destroying our lives, which has been going for 2 and 1/2 years. It caused Belsebuub and I to live in hiding in order to keep safe. We've been stalked, harassed, cyber bullied, religiously vilified, blackmailed, and had hatred incited against us; we are defamed and extreme false statements are made about us. The hatred incited has led to a death threat being made towards Belsebuub.
This lawbreaking activity online is done by a group who became anonymous trolls calling themselves MovementsofGnostics. They have two websites and a YouTube channel dedicated to abusing us, destroying Belsebuub's reputation and putting us in danger.
Legal action in our favor stopped some of the contributors to the hate and smear campaign when we were simply able to demonstrate they had been lying, and we believe there are now 3 main people left in Greece who continue to attack us. We wish they would just stop and leave us alone to get on with our lives.
The Origin of the Smear Campaign
The smear campaign was started by two ex-members of The Gnostic Movement (which Belsebuub was once elected the spiritual teacher of) when they were thrown out of the organization for misconduct and not allowed to return when they asked to. They headed a religious faction that followed them within The Gnostic Movement and launched a revenge attack, becoming the MovementsofGnostics and supported by a small number of people who joined them (a small percentage of the 90,000 people The Gnostic Movement had taught on its courses). The two ex-members heading the smear campaign went on to be prominent figures of a national branch of what is believed to be a pyramid scheme that was founded by a convicted felon, and claims to have connections with the Illuminati and Bilderberg group, amongst other secret societies. A number of their loyal followers – who followed them in The Gnostic Movement and then followed them in the smear campaign – also followed them in their alleged pyramid scheme venture. Quite a number of the main people involved in the MovementsofGnostics smear site are associated with the scheme.
They have also used anti-cult forums and websites to attack Belsebuub and frame him as a cult leader. The most prominent of these are the anti-cult forums of a person with a religious background who is dedicated to destroying alternative spirituality, and is also a convicted felon. Posts in our defense are deleted while free reign is given to lies, which we consider a form of abuse.
How They Make False Accusations Against Us to Destroy Our Public Image
They use the word cult (a bigoted word) to dehumanize Belsebuub and then feel free to say whatever they wish, believing society supports them, allowing them to bully while cloaked by the anonymity of the internet. Many have taken pleasure in using the campaign to make people suffer, some believing themselves to be free of consequences. But if you remove the veneer of the β€œcult" stigma, then you are just left with a bunch of cyber stalkers, harassers and bullies. Some have joined in who were never part of the organization and never even knew us, yet they write about our life as though they were there.
They re-write the history of Belsebuub's life in a negative way, misrepresenting and twisting events to give completely false impressions. Yet they cunningly present this as though they are victims revealing some secrets, and who have the right of free speech to uncover wrongdoings – but that's just a crafty facade to cloak their abuse. In reality they lie blatantly, seemingly without restraint, turning the work Belsebuub does into false accusations ofΒ  personal gain.
To give some examples, they make false accusations about Belsebuub's finances. They say he has a huge home when he doesn't – what he had was a building project which provided for a retreat for people, but they call it his home. It was sold at cost to the Gnostics for them to get a retreat. The smear campaigners almost double it's actual value and say he lived there in luxury, when he only stayed there when it was a building site, doesn't own it, made no money from it, and lives simply in basic accommodation.
When Belsebuub tried to help the organization grow in the US he couldn't get there without being paid a wage, so he funded his own wages from the money of the retreat he sold and donations – yet they somehow twist this to say he did it for profit, when it drained away all the money he had. His accountant, when seeing the accounts of Belsebuub's involvement with The Gnostic Movement, said:
If everyone was as generous as you, the world would be a better place.
He never received money from the sale of his books yet they said he wrote his books for profit. Here's what the lawyer who drafted the author contract with Belsebuub's former publisher said:
This has to be the worst author contract I have ever drafted in my whole career – where the author is not entitled to anything, no royalties whatsoever. I have never ever seen this, never.
They make sickening, absurd and false accusations about our relationship, likening us to the worst of society. They carefully craft their lies to fit Belsebuub into the criteria of a cult leader, and cunningly talk about his work, which you see here on this website and in his books, as mind control and brainwashing, thereby fitting it into the criteria of the anti-cult movement, which they use to damage his reputation and take revenge upon him. And so on go their false and ridiculous claims.
Witnesses and Evidence Give Testimony to the Truth
Fortunately evidence exists and witnesses have come forward to disprove their claims, but this is almost hidden away on a website, and the public is unlikely to look closely to discover the facts. So we've had to live with lies and abuse published about us, affecting us every day of our lives; such is the effect of the internet.
Their evasion of complex laws, the international nature of their activities, their anonymity, their threats, and the passivity of those who knew the truth, has allowed them to continue their activities. But as people stand up to them and speak the truth, their activities are uncovered, they and their lies are seen for what they are, and truth and justice is prevailing.
Read more about the attacks on us in this article: The Anti-cult Movement and its Suppression of Spiritual Rights and Freedoms

Read more on how Legal Action in Our Favor Stops Smear Campaign Contributors

Read witness accounts and more information on the hate campaign from the defense site of the organization we used to be part of: Gnostic Freedom
Angela Pritchard