I was born in the UK in 1963 to a working class family, my father worked in the local factory and my mother was a hairdresser. I'm the first in my close family not to work in a coal mine for generations. My grandfather was a soldier who fought at the battle of the Somme in the first world war and my father served in the Australian air force in the second world war. I studied art and philosophy at university and graduated in 1985.
I had a lot of supernatural experiences as a child, which prompted me to become interested in the paranormal and spirituality. From 1981 I began attending new age and spiritual groups and in 1982 and 1983 I attended the 10-day series of talks by J. Krishnamurti at Brockwood park in Hampshire. And funnily enough I appear in the audience in videos of some of Krishnamurti's talks.
However, I got the most effective teachings from the work of Samael Aun Weor and Rabolu, which is where I learned to have out-of-body experiences and studied esoteric knowledge in more depth.
From 1990 I began teaching Gnosticism in an organization based in Latin America and in 1994 I moved to Australia to teach there. In 1999 members in Australia formed a new organization and I was elected to coordinate it in 2000.
The websites Mysticweb and Astralweb were created with a series of online courses titled Astral Travel and Dreams, Searching Within, and Esoteric Wisdom in which my work was provided as free downloadable PDFs. My online course material was also released as books and I appeared on about 60 radio and television programs including 18 at the BBC. This website was created in 2007, and that year I moved to the US to continue the work there.
In 2010 people who were thrown out of the organization I was in launched a revenge campaign against me, and my name was smeared with lies by anonymous trolls. I had fulfilled my responsibility towards Gnosticism, which had helped me so much, and in 2010 I stepped down from my teacher's role in it. In 2012 legal measures in our favor stopped individuals smearing us and in 2013 the smear campaign stopped.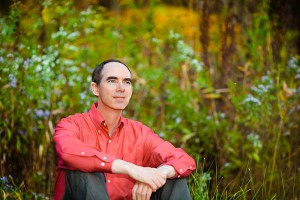 I've always been put off by the religious fanaticism that I've come across through these years and I've seen both the benefits and pitfalls of religions. With the nature of what I'm doing now I don't wish to be boxed in by doctrines or narrow mindsets. I like to live and think as freely as I can and this often puts me outside conventional ideas. But I explore hidden realities and secret knowledge and I came here to try to return to the source consciousness, which by its nature is an unconventional way of living.
I've been gradually putting my work on this website in articles and free eBooks and my wife Angela contributes to the blogs, articles, books and research, as well as helping to keep the site together.
I write as Belsebuub, which is the name of my higher Being (everyone's higher consciousness or Being has a name by the way). I've always taught freely without charging money and I believe that spiritual knowledge should be available to everyone regardless of their financial standing.
Mark Pritchard