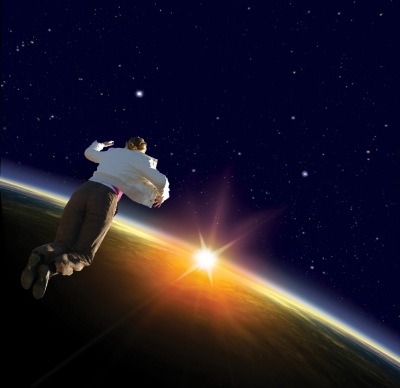 Here's a simple technique with which to become conscious in the astral plane by waking up in a dream, which is commonly known as lucid dreaming. With it, you can carry out exactly the same investigations in the astral world as you would do when you project from your bed.
In the normal course of sleep, dreams occur in the astral plane. When dreaming there is no recognition of being in a dream; it just happens and there is no self-awareness to enable us to realize where we are. But it is possible to know that we are in a dream, to become self-aware and know that we are out of the body in the astral plane.
This experience happens to many people and is commonly called 'lucid dreaming'. However the term does not distinguish between the two kinds of experiences we get while becoming aware that we are dreaming; there is a difference between knowing that you are in a dream yet still dreaming, and knowing you are in a dream and seeing what is actually there around you in the astral plane, rather than still being in the projections of the mind.
There are exercises that can be done to become conscious in the astral plane while dreaming. They basically involve questioning during the day to see whether you are in the astral world or in the everyday world, in order to record that question in the subconscious and to repeat it while dreaming and thereby to realize that you're there.