To Support Our Work
Help this information spread throughout the world. Giving allows others to receive, which is part of a duty of care we have as fellow human beings toward each other. Here is more of an explanation of why we give freely.
We work differently to most today, yet in the time-honored way that teachers and monks have always done. We believe that spiritual knowledge should never be provided for profit, as to charge money would be to require that only those who can afford to pay money could get access to spiritual knowledge. So it's our commitment to provide everything for free and without profit. We were even approached by a publisher who later withdrew because we wished to keep giving away our eBooks for free.
However we live in a material world, and even giving freely costs money, along with day-to-day living. That's why we have a facility for donations here – they go directly to support us so that we can devote ourselves to giving spiritual knowledge full-time. Our only income comes from donations, and from no other source. They are used to pay for our living expenses, such as our food, accommodation, up-keeping our car, paying our phone bill etc. (Everything we get we use to look after the basics of living and to enable us to continue our work; we only buy what we need and don't take holiday trips.)
We are so grateful for everything we receive and know that the universe gives back to all those who give freely for the betterment of others.
Thank you,
Mark and Angela.
Please note that the recurring option is offered automatically by Paypal, but it doesn't work, so please ignore it.
with Paypal
Please note: These are not donations to Mystical Life Publications Ltd and are not tax deductible. Books for sale at retail outlets are sold totally independently by resellers and second hand merchants who set prices at their own discretion, and no money from their sale reaches us.
To Mystical Life Publications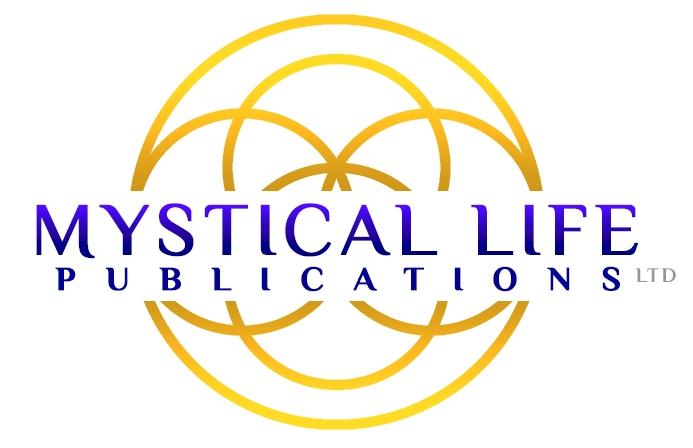 This is the non-profit organization that provides administrative support to our work, publishes everything you see here, produces the free eBooks, and organizes for their translation. By giving to Mystical Life Publications, you can help the organization continue to spread the sacred spirituality of the universe freely throughout the world so that anyone is able to access it and use it to grow spiritually.