.
The Astral Codex
Using Dreams and Out-of-Body Experiences on a Spiritual Journey
The Astral Codex is a comprehensive and enthralling guide to what out-of-body experiences are, what to see and do in the astral plane, how it fits into the structure of life and how to use it for spiritual development. It is a must have for anyone interested in astral travel.

.

Gazing into the Eternal
Reflections upon a Deeper Purpose to Living
Gazing into the Eternal provides reflections upon some of the most profound eternal questions – such as what happens when we die, the purpose of life, whether out-of-body experiences are real, whether we have the potential to explore greater realities beyond ordinary life, and what is our true potential.

.
The Path of the Spiritual Sun
Celebrating the Solstices and Equinoxes

Why did so many advanced, ancient cultures give such a spiritual importance to the sun? The Path of the Spiritual Sun explores the many sacred sites and myths throughout the world connected to the sun's annual journey, revealing how it is inextricably linked to the timeless journey of consciousness toward awakening.

.
The Awakening of Perception
A Collection of Talks and Articles

A compilation of most of the articles by Belsebuub on this website, in one information packed book that deals with a whole range of spiritual topics from astral travel to the supernatural agenda behind world events, for anyone seeking to awaken their perception.

.
.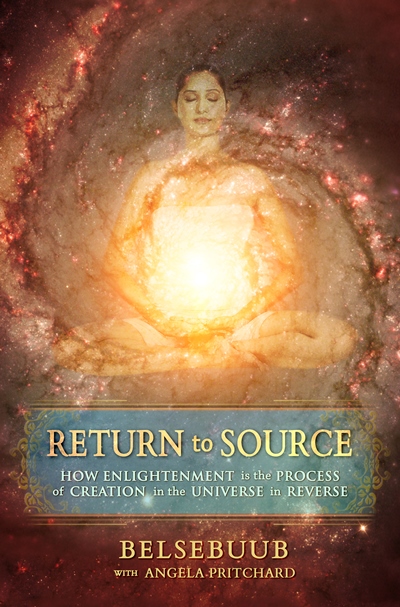 Return to Source
How Enlightenment is the Process of Creation in the Universe in Reverse

The world around us is a magnificent spiritual mystery. Imbued within it, and within us, lie the answers to the questions of existence. In Return to Source go on a short and eye-opening journey to discover the process of enlightenment which is timeless, ever-present, and found in the very fabric of the universe.

.
Self-Knowledge for Spiritual Awakening
In Self-Knowledge for Spiritual Awakening discover the timeless and universal form of transcendental psychology found at the root of the world's great spiritual teachings and put it into practice immediately with key spiritual exercises.

.