Above is a video of the first enactment of this ancient Egyptian ceremony for around 2000 years, celebrated in California.
Like any solstice ceremony, you can adapt the ancient symbolism and the universal principles to create your own solstice ritual, whether its something you do alone, such as being present for the event in your own home, or by participating in a celebration with others.
I've created the winter solstice ceremony as a template to use or adapt as circumstances require.
Start by Reading the Step-by-Step Guide
Before getting into the ritual itself, the best place to start is in reading A Guide to Celebrating the Solstice and Equinox to get a background to creating your own celebration and sacred space, with a deeper understanding of what these times of year mean.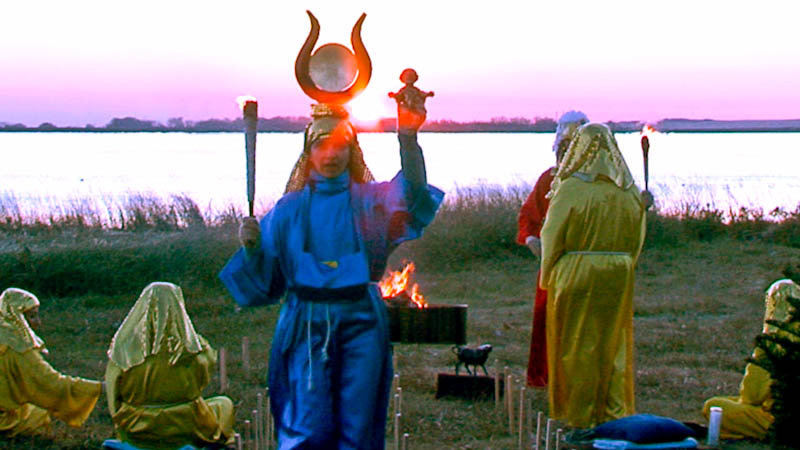 This ceremony is very similar to ones which were practiced in ancient times.
It symbolizes the central processes contained in the birth of the spiritual Son, which is symbolized by the rising sun of the winter solstice.
The ceremony relives how at the dawn of existence, the female (the chaos, the seedbed of life) is in the continuous movement of creation, initiated by the male, and in the womb of the Mother the neutral force, the spiritual Son is born.
This article explains the meaning behind this solstice ceremony:  The Spiritual Meaning of the Winter Solstice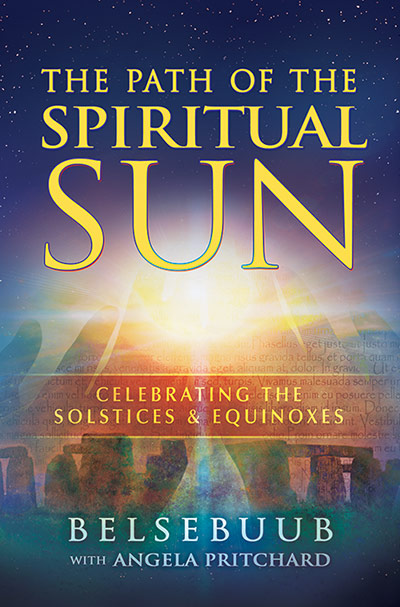 .
The instructions for this winter solstice ceremony can be found in the book The Path of the Spiritual Sun.

.
.
The knowledge found in this article can be further explored and practiced at the website
spiritualsun.com
. It contains resources and activities on the ancient religion of the sun that was once practiced by a lost global civilization – which built thousands of sacred sites aligned to the sun around the world, and is the origin of many of the world's ancient religions.
excursions to ancient sites
.
More on the solstice and equinox
General
The Significance of the Solstice and Equinox in Spirituality
A Guide to Celebrating the Solstice and Equinox
Winter Solstice
The Spiritual Meaning of the Winter Solstice
Ancient Sacred Sites Aligned to the Winter Solstice
A Ceremony to Celebrate the Winter Solstice
Spring Equinox
The Spiritual Meaning of the Spring Equinox
Ancient Sacred Sites Aligned to the Spring Equinox
A Ceremony to Celebrate the Spring Equinox
Summer Solstice
The Spiritual Meaning of the Summer Solstice
Ancient Sacred Sites Aligned to the Summer Solstice
A Ceremony to Celebrate the Summer Solstice
Autumn Equinox
The Spiritual Meaning of the Autumn Equinox
Ancient Sacred Sites Aligned to the Autumn Equinox
A Ceremony to Celebrate the Autumn Equinox