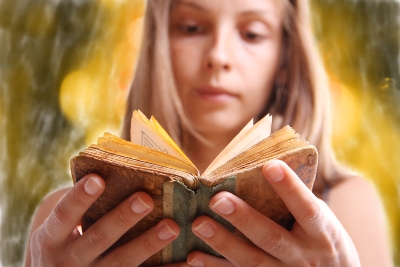 In trying to study ancient sacred texts, a huge problem is soon encountered – the difficulty in discovering what they actually mean.
The lack of shared or common experience between the reader and that of the spiritual figures or content contained in the text can make the writings seem obscure, or seem to have meanings that are open to interpretation, or are simply indecipherable.
Shared experience is the basis for language and therefore of meaning. So when we say the word cat, everyone with the same language knows what it is that we are talking about.
For crucial elements in sacred texts however, a shared common experience is often lacking. So when Judas in the Gospel of Judas says "Barbelo," for most people there is a general absence of experience of what it is that he is talking about. It goes further than a simple difference of language, with one word being different from another when describing the same thing, as it is not just another name for a concept that everyone is familiar with, such as "the Dawn of Creation." Even though no one remembers the Dawn of Creation, most can still discuss the concept. Instead, it is a language that describes something that has a shared experience that is out of the ordinary and is available only to a few people.
We are not dealing here with simple concepts, as figures such as Jesus and Judas spoke with knowledge that was gained by their own direct experience. There is often a shared experience between figures in these texts, but it is limited very often to their own experience and it does not extend to most of the rest of humanity. Moreover, some of the language is symbolic and allegorizes other things. So how can it be understood?
You could try to understand it through concepts, by working out theories as to what meanings can be given to certain things, but this is a shallow understanding compared to personal experience. If someone had never tasted an orange before for example, and wanted to find out how one tasted, would they consult scientific manuals to see how it should taste, or find a historian who could describe how others have described the taste of an orange in the past? Of course not—they would pick up an orange and bite it, thus tasting it for themselves.
In the same way, through personal experience, we gain knowledge of hidden, esoteric things. By learning to travel out of the body and by walking the esoteric path, you can discover new things, go to new places, meet sacred beings, receive spiritual teachings, get new experience, and find another common language spoken by those who inhabit the esoteric other realms that we go to. In so doing, you will therefore be able to talk just as sacred figures did, with a new knowledge based upon esoteric experience, and therefore, a language accessible only to the few who share the common experience.
The important question then is how to get that experience. Without it, you will never understand the meaning of much that you read. It may look impossible to get that kind of experience, but it is not: it is possible to attain it at least to a certain level. However, it does require a different kind of activity to give a different kind of experience, and that activity is found by doing the correct esoteric exercises. If you do them properly, you will be able to experience realms, dimensions, and planes beyond this world, directly experiencing many of the things contained in ancient religious and spiritual texts.
The right kind of esoteric exercises are objective exercises. Don't wait for science to catch up with its attempts to verify the authenticity of mystical or out-of-body experiences, nor for it to find a measure with which to judge authentic self-knowledge. The way things are going, it never will.
The other problem in understanding ancient texts is that language is dependent upon culture and time, so even though there is a common shared experience, there are different words and different ways to describe the same thing between different cultures. For example, the word to describe a shoe in Russian is different to the one used in Chinese. Likewise, there are many different words used by different societies in different times to describe esoteric things, such as angels, demons, hells, etc. Again, the only real solution is to get to the point of shared experience. To know what an angel is, meet one; to find out whether hell exists, go there. Then communicate with as common and current a shared language as you know or can find.
Academics, scientists, historians, and intellectuals will never understand the spiritual, esoteric language of the Being. Only esotericists, with their varying degrees of abilities, can, and only by esoteric measures and stages.
Belsebuub 2006