Consciousness is the part of us that is constant throughout our lives – it's that us when we were 7 years old, it's what is aware of reading these words now, and is the same us in old age. That us even continues when we die, just as so many near-death experiencers testify.
It's like a light that is switched on when we are aware in the moment, but is more often submerged in the daydream of the subconscious and the sea of our emotions and thoughts. Egos like anger, anxiety, and depression, switch that light off and plunge us into darkness inwardly in which we are blind to reality and responding in the best way.
Spiritual development is ultimately about the development of consciousness – which involves using it, increasing it along with all of its faculties, and decreasing the egos that suppress it.
Explore videos, articles, blogs and books below, on developing consciousness, the ego, and awakening perception to a wider reality.
AWAKENING AND INNER CHANGE
Don't Just Think About Spiritual Realities – Experience Them
It's so easy to skip through one interesting article, video or website to another and get informed about lots of different relevant and important subjects. It's a great way to keep informed and open up new interests to pursue, but it's also easy to accumulate ideas and information and not actually do anything with it.
Get Out of the Spell of Nature and the Sleep of Death
We are all in nature, as the multi-dimensional experience of consciousness in form. But we are here for a reason. To know that reason and to do something about it, we need to wake up. Not just in terms of information, as that is just a step, but in our perception.
ACTIVATING CONSCIOUSNESS IN THE PRESENT MOMENT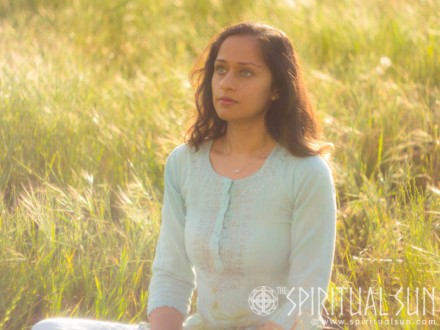 Inner Peace and Awareness of the Present Moment
Simply by perceiving the moment we can feel the beauty that emanates from consciousness, as inner peace is a quality of consciousness. If we perceive the whole we can be aware not only of the world we are in at that moment, but also our thoughts, feelings and emotions, and by observing these we can discover much about ourselves.
How to Be Aware
To be aware is simple to do but difficult to maintain. Just be aware of your inner world of thoughts, feelings and emotions and, if you can get clear of them, your perception of the outside world will also clear, as the two are really one, and then you will be living in the present moment.
Depression and Feeling Down from a Spiritual Point of View
Because it is thought of as a medical condition, people seek a cure for depression, but from a spiritual viewpoint this is a mistaken way of looking at it, which can prolong the condition. I don't see that there is a "cure" for depression any more than there is a "cure" for any other emotional state such as anger or fear.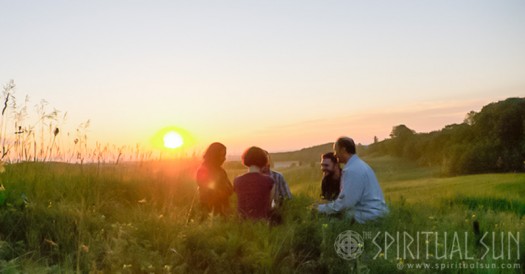 You can read the experiences people have had with Belsebuub's work on self-knowledge on the Self-Discovery Life website. This website is a place where people share their experiences with exercises like self-observation, awareness in the present moment, and overcoming the egos.
Get the most effective handbook on self-discovery there is that provides a firm foundation to the inner journey back to source
The search for who we are, and the deeper purpose of existence, is ultimately an inner quest. Searching Within provides the tools and information to set out on this inward journey. It explains why acquiring self-knowledge is so important for any kind of profound inner change, and how it can bring many benefits to one's life and the world. Belsebuub explains how using the timeless principles of self-discovery, one can observe and understand their subconscious, with its many drives and desires, and uncover the causes of suffering within themselves—and at the same time, develop their consciousness, the source of inner peace and love, and the spiritual part we all carry within.
A fantastic introduction to greater spiritual realities and how to explore them
This is a clear and easy to understand look at many of the profound and eternal issues we face, such as what happens with death, is it possible to have the divine within, what are the real causes of human suffering, and how is it possible to explore spiritual realities?
From near-death experiences, to out-of-body experiences, the subconscious, to inner peace and connecting to spiritual wisdom, this book gives a lucidly clear overview of the exploration of the human psyche and multi-dimensional reality, why the world is the way it is, why we have dreams, and how we can understand death whilst still alive.
See things differently
The Awakening of Perception brings together over 40 articles by Belsebuub, shedding light on some of today's most intriguing spiritual topics including: out-of-body experiences, the supernatural influence behind world events, whether there is a global awakening happening today, near-death experiences, dreams, ancient spiritual knowledge, the awakening of consciousness, sacred sexuality, self-knowledge, the process of enlightenment, what's crucial to world change and much more.