We work differently to most today, yet in the time-honored way that teachers and monks have always done.
The information of how someone can reunite with their Being – their own spiritual sun – is the most important information anyone can receive. We believe that just as we receive spiritual knowledge freely from above, so we should pass that knowledge onto others freely.
"Freely you have received; freely give."
~ Jesus, Matthew 10:8
Charging for spiritual knowledge means that only those who can afford to pay money can gain access to it – but that has never been a requirement for receiving anything spiritual from the creator, as the flow from the light is based on love, and love can never be tethered and bound by the mechanical restrictions of markets and economies.
Imagine a tree that charges money to perceive its beauty, or a sun that charges to see its light? Spiritual knowledge is just as fundamental and intrinsic to human existence as air, water, and light, and yet so many people today treat it as if it were a product.
So it's our commitment to provide everything for free and without profit. Here is more of an explanation of why we give freely.
Yet as we live in a material world, even giving freely costs money, along with day-to-day living. That's why we have a facility for donations here – they go directly to support us so that we can devote ourselves to giving spiritual knowledge full-time. Our only income comes from donations, and from no other source. They are used to pay for our living expenses, such as our food, accommodation, up-keeping our car, paying our phone bill etc. (Everything we get we use to look after the basics of living and to enable us to continue our work; we only buy what we need and don't take holiday trips.) Our printed books are set at a price that only covers their cost (i.e. the administrative costs of submitting them to the printers, the cuts that Amazon and other distributors take). The small amount of money from their sale goes to our non-profit publisher Mystical Life Publications to cover the cost of their production and their expenses, and no money from their sale reaches us.
By supporting our work you can help this information spread to others, which is what we continually strive for, as we wish that all those who long to change and to reunite with their Being have the information to do so. There are costs that need to be paid to enable this to happen, which those with understanding voluntarily share out of love for their fellow brothers and sisters in this greater family of humanity.
We are so grateful for everything we receive, as it enables us to continue our mission, and know that the universe gives back to all those who give for the betterment of others. It is through the act of giving that we grow in love and compassion, and what greater good could we receive from giving than that.
Thank you,
Mark and Lara
Donations are processed by Selz. USD $2 is the minimum amount that can be donated. Once you click on the donate button you can enter an amount of your choosing in US dollars.
Note: The Donate button does not work in older browsers like Internet Explorer. If you don't see a purple donate button, try viewing this page in a different browser.
Data submitted via the Selz donation form is collected and processed on the basis of legitimate interests, specifically the ability to receive donations from the public that support the ongoing operations of the website. Please view our privacy policy for more information.
Please note: These are not donations to Mystical Life Publications Ltd and are not tax deductible.
To Mystical Life Publications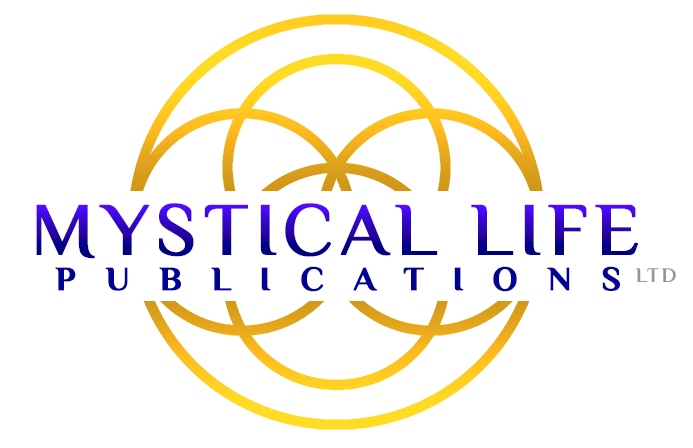 Mystical Life Publications is the non-profit organization that provides all the administrative support for our work, publishes everything you see here, formats and produces our books, does our book cover design, gets our books printed, manages our book distribution, hosts our website, does all the technical support for our websites, does our website design, organizes translations, etc. We appreciate the hard work and dedication of the team at Mystical Life Publications so much, and couldn't do what we do without them! By giving to Mystical Life Publications, you can help the organization continue to spread this work as freely as possible throughout the world so that anyone is able to access it and use it to grow spiritually. Thank you to everyone who chooses to support their important mission.