STEP-BY-STEP INSTRUCTIONS
Step 1. Work out whether you need to install software to be able to read eBooks.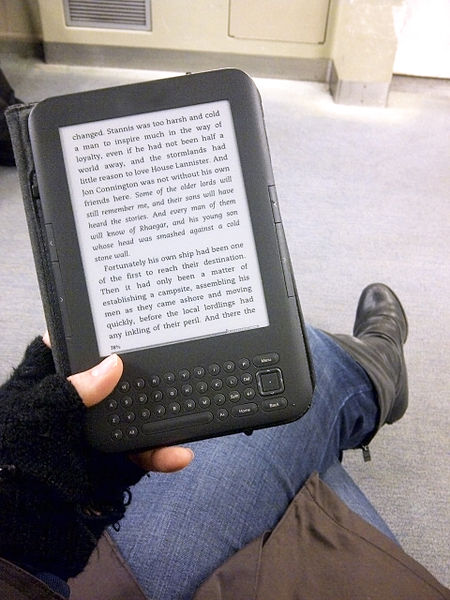 To be able to open an eBook file, you will need one of the following:
a) e-reading software installed on your computer or device, or
b) a device specifically used for reading eBooks which comes with its own inbuilt software.
If you have a device specifically for reading eBooks, such as a Kindle, Nook, Kobo etc. or, you already have e-reader software installed – go to Step 3.
If you have a device that is not specifically for reading eBooks like your computer, iPad, Android, etc. and you do not have e-reader software installed then – go to Step 2.
Step 2. Install the required software for your device or computer.
For iPhone/iPod Touch/iPad we recommend Bluefire Reader
Download free from iTunes App store on your device
For Android we recommend Aldiko Book Reader
Download free from Google Play/Android Market on your device
For Windows XP/Vista/7/8 and MacOS we recommend Adobe Digital Editions
Download free at http://www.adobe.com/products/digitaleditions/
For Linux we recommend FBReader
Download free at http://www.fbreader.org/content/linux
After you have installed the e-reader software, continue to Step 3.
Step 3. Choose either the EPUB or KINDLE download.
There are two different eBook file types to choose from. Which one you choose to download will depend on what device you are planning to read the eBook on.
For Amazon Kindle/Kindle Fire devices and software, please use the KINDLE download.
For all devices listed in Step 2. above, and all other e-reader devices, please use the EPUB download.
Step 4. Download the eBook, and load it into your e-reader software.
Return to the download page for the book you wish to download:
The Astral Codex
Gazing into the Eternal
The Path of the Spiritual Sun
The Awakening of Perception
Return to Source
Self-Knowledge for Spiritual Awakening
And click on either the EPUB download or KINDLE download button. A pop up window will open and ask you whether you wish to open the file in your program of choice or save the file. If you choose to open the file, it should open in your e-reader software. If you choose to save the file, you will need to wait for the file to download and then open the file in your e-reader software.
GENERAL FAQ
What is an eBook?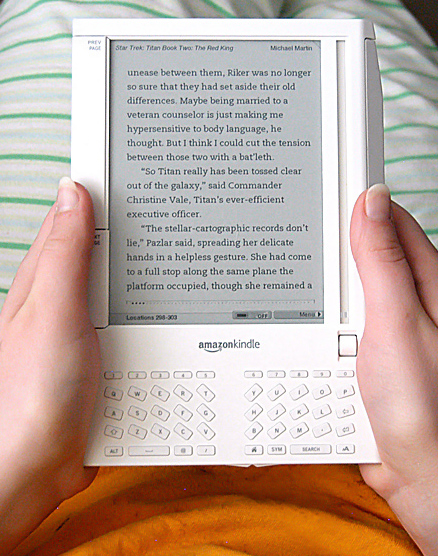 An eBook is a book in electronic form, designed for reading on computers, smartphones, and e-readers (such as Kindle, Nook, Kobo, iPad, etc.).
Why are there two versions of the eBook? Which version do I want?
EBooks are formatted in two different ways for use on a variety of e-readers and software.
If you have an Amazon Kindle e-reader, (or if you install Amazon's Kindle App for PC/MAC/smartphone) you will need to download the .mobi file marked "KINDLE download".
For all other e-readers (Nook, Kobo, iPad, smartphones, etc., as well as all other PC/MAC e-reader software) download the .epub file marked "EPUB download".
The most popular e-book readers and their natively supported formats are shown below.
| Reader |  Native E-Book Formats |
| --- | --- |
| Amazon Kindle, Kindle Fire (color), Kindle Touch, Kindle Touch 3G |  MOBI |
| Nook Simple Touch, Nook Tablet |  EPUB |
| Apple iPad |  EPUB |
| Sony Reader PRS-350, PRS-650, PRS-950 |  EPUB |
| Kobo eReader, Kobo Touch, Kobo Arc |  EPUB |
| PocketBook Reader, PocketBook Touch |  EPUB DRM, EPUB, PRC (MOBI) |
.
What if I don't have an e-reader device?
You can read this eBook on your computer using free software. Here are a few applications that we recommend:
How do I download my eBook?
Go to the book download page, decide which eBook version you want to download (see above), and click on the appropriate download button (KINDLE Download or EPUB Download). From there, follow the prompted steps to complete the download.
What if I get an error message when I open my eBook?
Firstly, make sure that you have downloaded the appropriate software to read this eBook (see above).
Make sure that the eBook version you are downloading is compatible with the software you chose (.mobi for Kindle, .epub for all other software).
A common problem could be that some 'interference' or 'corruption' occurred while trying to download. If this is the case, delete the file you downloaded and try to re-download from scratch. You need to make sure that the first downloaded version is completely erased from your computer before attempting to re-download (for PC, check your 'Temporary Internet Files'