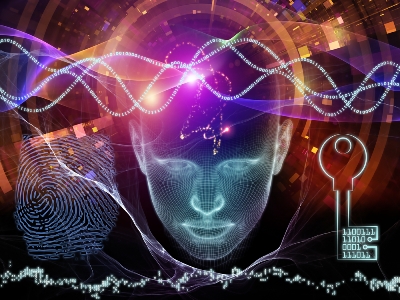 Our freedom of spiritual expression, and the free flow of spiritual ideas and information, is under threat. The UK government has announced an internet filter that is set to block "esoteric material" across the internet in the UK by the end of the year—this scale of web censorship has never before been seen in the UK. The involvement of corporations and state powers declaring what spirituality will be blocked is eerily reminisce of China's internet censorship policy. But in case you thought it could never happen in the UK, the UK PM David Cameron has actually praised the Chinese company Huawei, founded by a former officer in China's People's Liberation Army, for its existing filtering of the UK ISP TalkTalk – whilst others have raised concerns over the alleged close ties between the company and the Chinese government.
The filters are set to be implemented by the UK's major ISPs, which encompass 95% of British web users, with McDonalds already caught blocking websites considered "Alternative Spirituality/Belief". But don't just stay reading about it. Take 2 minutes to SIGN THIS PETITION and let David Cameron know that spiritual expression should never be censored, stop him setting a precedent for other nations, and then make it go absolutely viral. Tell everyone you know. This is an assault on our collective spiritual freedom in a big way.
Websites of organizations that promote "esoteric practices" whether directly or indirectly, and the websites of "universally acknowledged sects" have already been blocked on pay-as-you-go Orange phones. A staff member of the Open Rights Group tweeted of Orange phones:
"The site http://vigilantcitizen.com blocked to me by Orange's Safeguard (on Light setting). Possible eg of 'esoteric' content being blocked?!"
Jaime Tanna, the petition's founder also writes about how he was unable to visit his own website whilst in the internet café chain Caffe Nero in the UK 2 years ago:
"Together with my wife, we run a holistic business which also mentions "spiritual healing" amongst other key services such as Reiki, Reflexology and Indian Head Massage. I was stunned to find that I could not access my own website as it was blocked for "religious" content. The message on the screen told me it was classified under "Alternative Spirituality/Belief", and access was categorically blocked."
In response to this article, Christos reported having a similar experience when he visited McDonalds in Camberwell, London back in 2008:
"We had our laptops with us. When we tried to visit one of the websites that at that time was offering free online courses…. we received the message "alternative spirituality" and we weren't able to access it. We were puzzled at the time and surprised. I had just arrived in London and such attitude did not seem one of a developed country at all."
Punya of Osho News wrote how a UK college blocked an Osho website:
"A few years ago while living in Glasgow I attended a Photoshop workshop at the local college. One evening I thought of checking the new design for Osho in UK, a website I was running together with Veena at the time. At college we had Macs so that would have been an opportunity to check it on this platform. And what was my surprise? The website was blocked! I can understand that it would be inappropriate to watch porn in College, but OSHO?"
This is something already happening, and already targeting websites offering alternative viewpoints on spirituality.
"Esoteric material" which implies all manner of spiritual knowledge and practice, has been lumped in with the worst of human behaviour in this filter—forming one of 9 categories, which includes pornography, violence, and suicide related websites. No one is advocating protection for criminal behaviour; this petition is solely discussing the "esoteric" inclusion in the bill (along with the inclusion of "web forums"), which has thus far been overwhelmingly overshadowed by the debate on pornography. It's time to make some noise about the covert slip in of spirituality into an obvious Trojan Horse.
Former Child Exploitation and Online Protection Centre boss Jim Gamble told BBC Radio it was important to "get to the root cause" of illegal pornography. I agree, but I would also add that it is important to get to the root cause of why "esoteric material" became part of this filter, who was responsible for adding it, what their religious or non-religious affiliations are, and why it has not been addressed publicly by David Cameron? This appears to have been done as a very shady back-door deal indeed between the UK government and large ISP companies, which probably would have gone completely unnoticed if it hadn't been for the Open Rights Group actually contacting the ISPs to find out exactly what was going to be filtered.
This is a major issue of religious and human rights, and the inclusion of "esoteric material" on such a filter is clearly symptomatic of a much deeper, underlying problem in UK society and state policy. It is likely that larger, mainstream religions will remain unaffected (at least for now), whilst it is used to discriminate against, marginalize, and stigmatize all manner of alternative spiritual viewpoints and faiths. This does not bode well; it is an indicator of something deeply wrong, and this may well just be the beginning. What starts as an "opt-out" filter may end up as something more permanent, as they lead us "down the garden path" one small step at a time. It is very important to not budge an inch now, because trying to turn things back will be 100 fold more difficult.
Spiritual expression has always formed part of human existence and is found throughout our collective human history from its earliest records. Esoteric material can be found in every religion of the world, in the New Age, and in spiritual wisdom traditions all the way from their ancient roots to modern times. It is a dangerous move for any country to suppress, censor, or encourage bigotry toward spirituality—just take communist China and Soviet Russia as examples. This is a highly significant step in the direction of totalitarianism for any society to make.
The UN Declaration of Human Rights states:
Everyone has the right to freedom of thought, conscience and religion; this right includes freedom to change his religion or belief, and freedom, either alone or in community with others and in public or private, to manifest his religion or belief in teaching, practice, worship and observance. (Art. 18, The Universal Declaration of Human Rights, 1948)
Everyone has the right to freedom of opinion and expression; this right includes freedom to hold opinions without interference and to seek, receive and impart information and ideas through any media and regardless of frontiers. (Art. 19, The Universal Declaration of Human Rights, 1948)
We should and must protect our children, but should we be sending a message to our children that spirituality is harmful, just like pornography, violence, and suicide?  Should corporations or the state play any part in determining our spiritual choices? Should we make room for spirituality to be marginalized and discriminated against in our society? Absolutely not! It would be better that instead we embrace the spiritual treasures and wisdom traditions of the world in collective unity, and defend our religious and spiritual freedoms against this Orwellian nightmare.
It is time for us all to put aside any differences in matters of religious/spiritual faith and act as one united front. This is a test for people of all spiritual walks of life to practice the tolerance, unity, and harmony they preach by working as a collective with those who have other spiritual perspectives that will likewise be affected and put a stop to this. It is also a test of how much UK society really values spirituality and how willing it is to sustain an environment that fosters uninhibited spiritual discovery, growth, and development for all.
Let's see how much of an impact we can make, and at the same time highlight the importance and social value of spirituality not just for adults, but for our children and for generations to come. Send this petition to everyone you know who practices or values spiritual knowledge in ANY WAY SHAPE OR FORM – to anyone who has a spiritual website, visits spiritual websites, reads spiritual books, has a religious/spiritual association or org, takes spiritual classes etc. or who even just deals with spiritual subject matter.
This is a worldwide issue—we must stop it setting a precedent in Western nations, and stop the people of the UK from being cut off from spiritual knowledge and the rest of the world. Already there is a bill planned based on what is happening in the UK that is set to introduce an internet filter in Canada. It's just a matter of time before other countries follow suit.
If you want to make even more impact, write to your local UK member for parliament or request to meet with them to voice your concerns. If there is an opposition party offering any credible opposition in parliament you could write to them to so they take up this issue. Boycott any ISP that blocks "esoteric" material, contact your ISP to tell them what you think, and spread the word.
Read more in:

Why We Have a Need to Know About the Esoteric

War on Consciousness Takes to the Internet as Esoteric Websites to be Censored in UK
Follow Belsebuub on Twitter for more articles about the suppression of spirituality and development of consciousness in the world.