Ancient Knowledge
The same principles that make a spiral galaxy also create the structure of a seashell and unfurling of a fern. This is why ancient spiritual people used natural symbols to convey universal concepts.
~
Awakening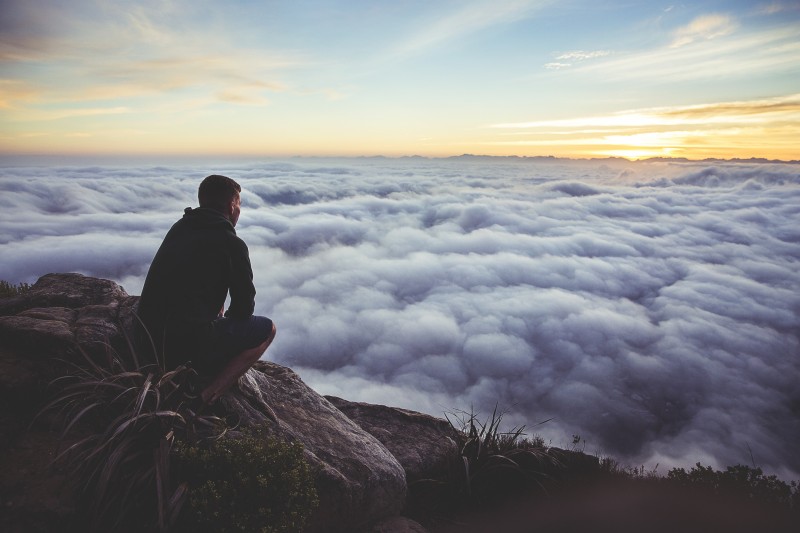 Each person is a speck of consciousness that is attempting to awaken and return to its point of origin, to the source. That is life's true journey and story.
~
To live a life without awakening is to leave it as it was begun.
~
Love and wisdom are guides towards awakening.
~
Whoever does decide to awaken should put their whole effort, attention, and life into it, in order to make it succeed.
~
The path to the light becomes increasingly narrow as we walk it. Only the light of the Being can lead the way through the terrible encompassing darkness.
~
Being in the Present Moment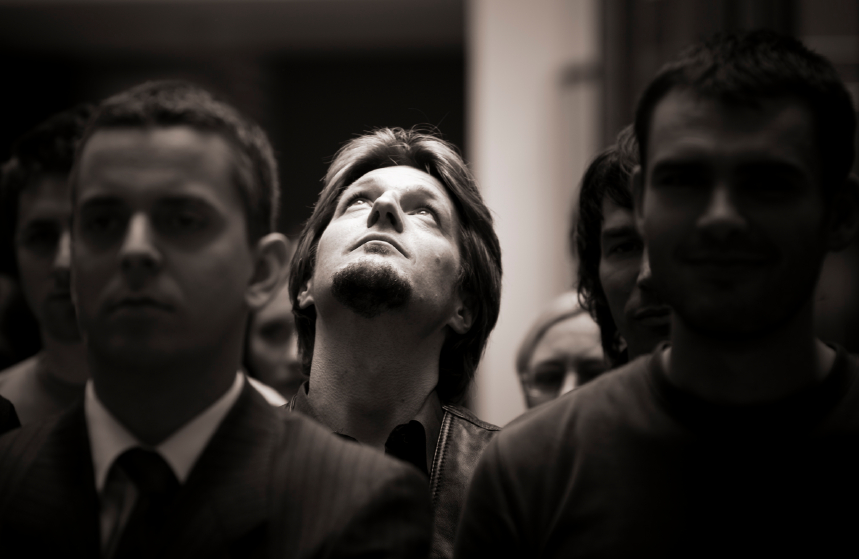 To live without awareness is to live as the deaf, blind, and dumb in a world of vibrant light and sound.
~
The spirit is beyond pleasure and pain; it's outside them. They are swings of opposites. The spiritual is in the here and now. It's not pleasure nor is it pain. It is its own substance, its own kind.
~
Being in the present moment, one can step outside the mechanical train of life, and this is where the inner revolution begins.
~
Awareness is not an idea about awareness, as it is not thought at all. Awareness allows you to feel life as it's happening, as it is in perception that consciousness and all spiritual qualities are manifest.
~
When we are aware, we step into the moment which is outside of time.
~
My kind of a day is when I wake up and walk in this peaceful awareness,
When I can perceive beautiful aromas coming in from the window,
When there is a beautiful fragrance like the one of incense,
When communication is almost telepathic,
When words are spoken with meaning,
When I can hear everything,
When I can see everything,
When it feels like walking in another dimension,
When it feels like being in paradise,
This is my kind of a day.
~
Consciousness
There is a knowledge that is beyond the mind and the intellect, it is the wisdom of consciousness.
~
Consciousness cannot be glimpsed as though it were something outside yourself, because it is you.
~
The spiritual work builds upon awareness, increases consciousness, transforms it, merges it with the divine, and this is how to reach true spirituality in life.
~
Consciousness is who we really are; thoughts, feelings, and emotions are passing and temporary, but consciousness is existence.
~
Each of us at our root is consciousness, and in the highest of the spiritual realms life and form become light. I experienced this in an OBE in which I went to the outer ring of the source of creation.
~
Death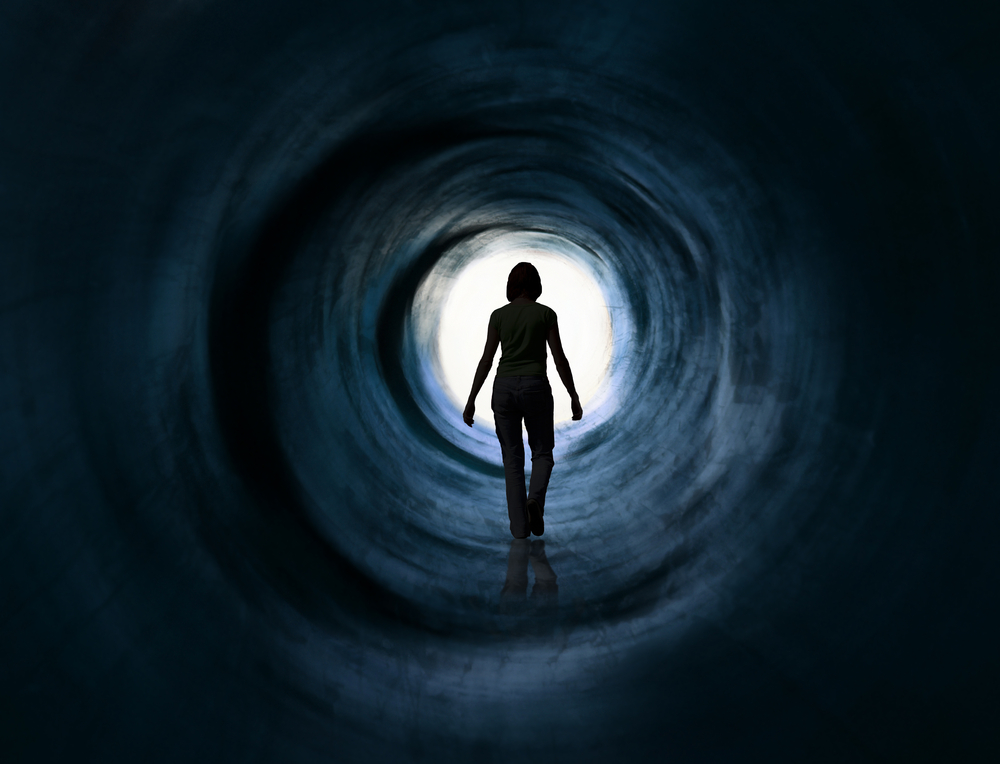 A person who is ignorant in life is ignorant of death.
~
What you have within you in your life is what you are after death. If you have explored it to some extent, you would see how life continues after death, and know that after death the consequences of the way that you have lived follow.
~
Whoever is able to look beyond the body and experience what is beyond it can know about death.
~
Whoever lives their life intelligently knows that they are not their physical body. By living life well, using it to successfully awaken, death is faced in a completely different way.
~
External things can be created, but they are left behind at some point, they decay and are eventually gone. But within, something can be created which lasts forever, something which goes beyond this life.
~
To live without knowing what one takes with them with death, or without knowing what exists within that is spiritual and is not of time, is to live a life in darkness.
~
Dreams
Dreams are an insight into our psychology: they are what we are, but stripped of the conventions and norms of psychology, and the rules of the physical world…
~
Dreams show what a person takes to eternity—not a heaven but a chaos. Dreams provide a doorway that opens to the inner world of oneself. They show the intricate workings of the mind in ways that cannot be avoided or hidden.
~
The subconscious seen in dreams is what a person really is.
~
A large collection of dream-related quotes have been collated on the wiki-style article about Belsebuub's work on dreams here.
Emotions
By indulging in pleasure or misery, the potential feelings of spirituality are sacrificed.
~
Whoever has hatred toward someone is that hatred.
~
The negativity within has to be overcome to be able to reach to the spiritual, and therefore to find peace, because peace and negativity are incompatible.
~
Pleasure brings pain, but inner silence brings nothing negative; it is in itself of great value and is a far better way to be than to be in ego states.
~
Although many promote the virtues of positive thinking, that in itself is of very little value if inside, one is fundamentally full of evil.
~
Many try to do this work while wanting to be a better version of themselves, without appreciating that this work involves dying to oneself, which is something very different.
~
Enlightenment
Enlightenment comes as the result of a very long and difficult process, with many obstacles to overcome, and many things to create and destroy within.
~
Having goals in terms of achieving physical things of the world is necessary, but if you don't have the fundamental goal of enlightenment, then your life is going to be lived as any other ordinary person, subject to all that it brings.
~
Profound spiritual knowledge and inner transformation requires that it be the primary goal of one's life for it to succeed.
~
Esoteric Knowledge
You may think that you should get knowledge just because you're you, because you deserve it, but that's not the case. Everyone has to meet certain standards in order to get knowledge.
~
Esoteric knowledge is something which you acquire for yourself in your own terms. It's not something that you just get from reading, because that is purely intellectual knowledge and it doesn't have that much spiritual value—it has its use, obviously, but it is spiritual experience that is needed.
~
Heaven
Heavens exist beyond the body, but a heaven can be found within; among its qualities are peace and love.
~
Heaven is found by those who re-unite with divinity.
~
Inner Change
To bring about the new takes not just a development of the old, but a radical leap forward—revolutionary and transforming.
~
Change in the spiritual aspects of life requires change from within.
~
Knowing who and what you are is fundamental to bringing about lasting change.
~
Whoever tries to change without seeing and uncovering the subconscious, will not fundamentally succeed—its unseen workings will always have their grip upon them.
~
To change radically, remove the subconscious desires, the egos, help others to awaken, and transform awareness with alchemy.
~
Love
Love is not simply about thinking positively, or thinking loving thoughts, or even doing kind deeds, although these may be expressions of it. It's there in seeing and feeling and being part of reality, because in reality we're all part of one – not only one humanity, but one substance, which is the cosmic consciousness of the universe.
~
In reality each person is a self-aware part of the great cosmic consciousness. So love is in seeing reality, and when it's there you feel it, you don't even have to think about it.
~
People usually don't appreciate the respect, goodness, and love that is given to them because they live in an animal state. They regard those qualities as weakness and even look down on them, when in fact those qualities are among the highest ones and they belong to higher, spiritual realms.
~
There is a secret path, whereupon alchemists who dedicate themselves to a spiritual life can become vehicles for something more than themselves—and that which is more is, in its nature, love.
~
The Meaning of Life
Each of us is in this physical world for a very short time—appearing in it, and then disappearing out of it, and yet existing in eternity. There is a reason for living, which we can discover; it is wise to do so.
~
If you just live and die and don't know why you've lived, you've lived a kind of an illusory life—it's a waste of a life. But if you can know why you've lived, then you can live in the right way, which is to live to awaken, and that's really the most fundamental thing that you can do, the most fundamental search that you can take up, the most important thing in human existence.
~
A life lived knowing what its purpose is, and fulfilling that purpose, is possible and waiting.
~
What is within determines what someone does with their life.
~
How someone spends each day becomes how they live their lives.
~
Everyone has the free will to make what they will of their life. If someone wants to awaken with it, then they need to examine carefully the way that they live.
~
Connecting with the spiritual is fundamental in understanding the purpose of living, but without making it into a belief which is then artificially applied to daily life.
~
By examining what it is that you truly value most in your life, you can reveal where your life is heading and where your true heart lies.
~
Opposition
Instead of seeing opposition simply as a detriment to spiritual growth, it's more realistic to see it as an essential element of spiritual growth.
~
For those who strive for the light, the darkness comes to oppose them; the darkness is internal or external as is the opposition. They become part of the struggle for good and evil, both in the world and in themselves, gaining merits for themselves.
~
It's sometimes in the darkest moments that the most deep and sincere understanding is found.
~
Good and evil translate in reality to forces of spirituality and of evolution and devolution. Those who fight for the spirit help humanity face the forces of devolution and ignorance.
~
Out-of-Body Experiences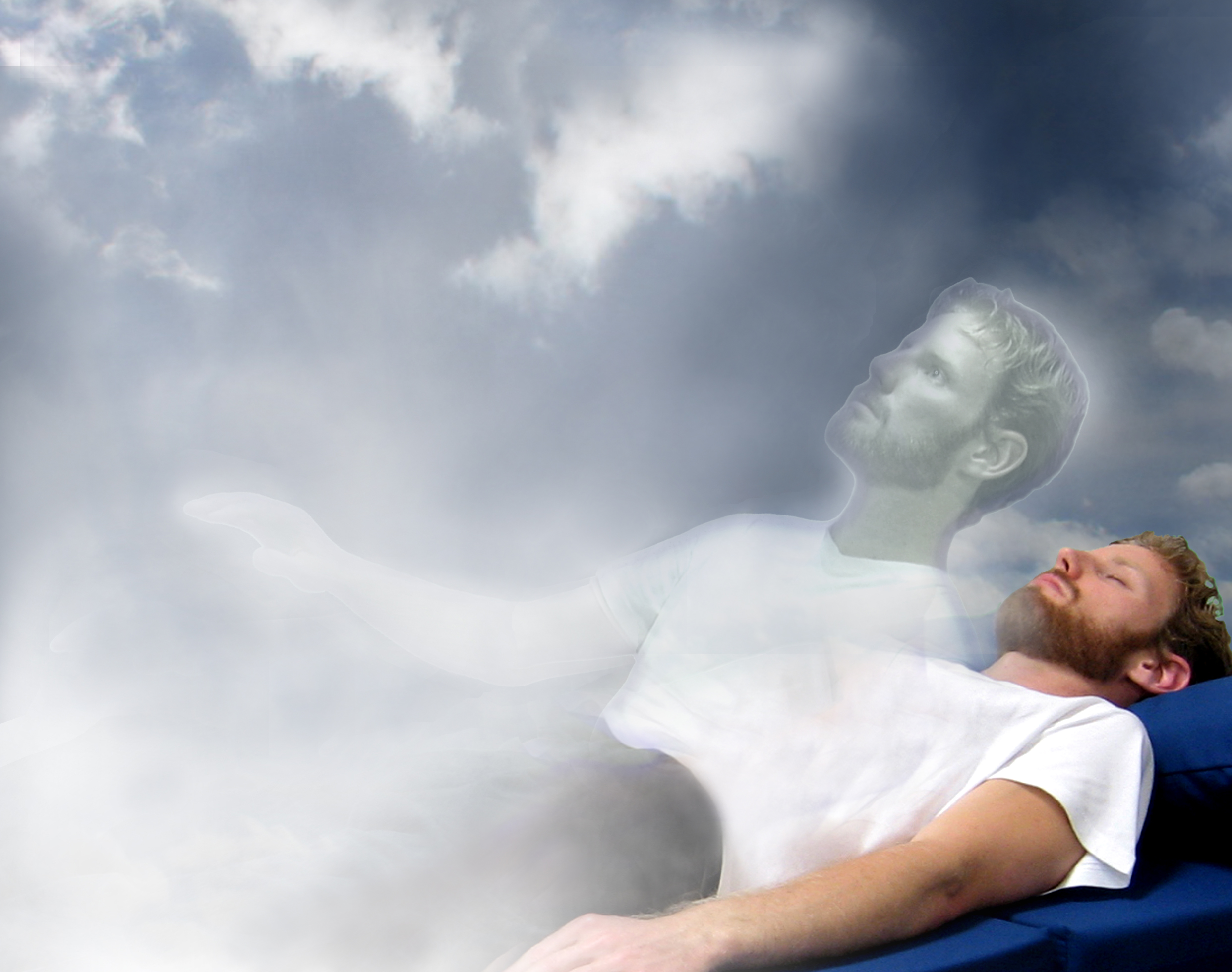 Out-of-body experiences are a natural process. The ability to have them is part of the way that we are built; it's part of the design.
~
The symbolic content of ancient texts and the art of archaeological sites have often been misinterpreted as myths, legends, and the attempts of primitive peoples to understand their world, but many have their origin in the astral plane.
~
Peace
Peace is not compatible with negativity; peace is not compatible with desire. They're completely different and are separate in their nature. One is of animal desires and drives, the other is of consciousness.
~
To have this core of peace within in a permanent way, filling one's whole being, transforming the perceptions of the world, filling one with bliss and the perfume of divinity, all the senses transformed—it is a wonder so great that nothing in this world compares.
~
The message of the path to enlightenment is for everyone who wishes to realize true peace within.
~
Psychological Sleep
To observe within is to see; to see is to awaken from psychological sleep. Whoever is awake and sees can know—those who are asleep will never know, they just dream.
~
In a life of psychological sleep and daydreams there is no meaningful change, only the passing of time.
~
Sacrifice
If live an ordinary life and expect to get profound spiritual knowledge and enlightenment without making sacrifices, you won't.
~
We have to sacrifice something in order to receive something superior, and in giving to others spiritually we receive spiritually.
~
Self-Knowledge
Having self-knowledge is essential for spiritual development and enlightenment.
~
To live without self-knowledge is to walk through life blindly. A blind person misses much of the activity of life around them; a psychologically blind person misses most of the activity taking place inside them.
~
To begin any spiritual journey without being self-aware is to stumble. Whoever wants spiritual change must see and understand themselves.
~
Something that is not seen is never truly understood and something not truly understood cannot fundamentally be changed.
~
By transforming what it is that sees, what is seen is transformed also.
~
A blind person misses much of the activity of life around them; a psychologically blind person misses most of the activity taking place inside them.
~
When someone doesn't see or understand what happens within, they are governed by it and cannot fundamentally change it.
~
Whoever wants to truly understand what they are really like, must be able to see themselves as they are, accurately and with clear objectivity.
~
Sex and Alchemy
Some people treat sex as ungodly and taboo, as if it was something separate from spirituality. But spirituality is not apart from life, and thus sex is not apart from spirituality either. Sex is part of the great mystery of creation.
~
Spiritual Experience
It doesn't matter what you think about consciousness, higher truths, or different dimensions – it's what you do and what you are that counts.
~
The spiritual must be found to know what it is. It cannot be found by thinking about it; only by experiencing it.
It is as it always was: for individuals to discover the answers themselves by their own personal experience.
~
Internal knowledge is something gained from personal experience, and it's known only to the one who experiences it.
~
Learning to explore and find the truth through personal experiences is far more sensible than believing what is not known.
~
By studying esoteric knowledge and having out-of-body experiences, which is just a part of it, then you increase your capacity to experience life and the world, because it's about experiencing reality, and reality is to each individual what they experience.
~
Spirituality
Spirituality is for people. It's not just for those who you might have read about in books, it's for people.
~
Real spirituality is natural and spontaneous, and it comes as a result of a lot of inner change, inner development, and inner transformation. It's not just found in an instant—it's part of and the result of a long process of studying and transforming oneself.
~
If you connect with the spiritual you connect with a higher reality, then you see how much value your ideas, plans, and hopes actually have and you are able to perceive what is truly precious and of value.
~
Pursue and find the truly spiritual inside. It is a personal inner work. It's the union with the divine. It's between you and your Being. You don't compete with anyone, nor do you have to show anything to anyone.
~
The State of the World
Many look at the problems in the world and ask what can be done to solve them, but rarely will anyone ask what they can do to change themselves.
~
The starting point of fundamental change in the world is from each individual, and it is the individual that is responsible for making it.
~
Apart from what is given by nature, the outside world is created by humanity. If enough change, then it can affect the whole of a society and the world.
~
Everything a person does and feels comes from what is within them, everything a society does comes from the individuals living within it, whatever humanity does is governed by what is within each person, and each one forms the whole.
~
The state of the world is a reflection upon the state of humanity.

~
The Sun, Solstice and Equinox
The sun, source of all light and life, is central to a cosmic spirituality that is both ancient and timeless—and as ever-present as always.
~
Light is spiritual in its nature, and so the sun and stars have a spiritual significance that has its root in higher dimensions—in many ancient teachings they are described as the source of creation. The summer solstice is therefore a highly spiritual time.
~
Christmas is something that happens within us.
~
Wisdom
Wisdom is not increased by acquiring more information, but by increasing the capacity of seeing.
~
To live without understanding is to live without sense or purpose.
~
The wisdom required to manage ourselves intelligently comes from within and the lack of it is the cause of the world's problems.
~