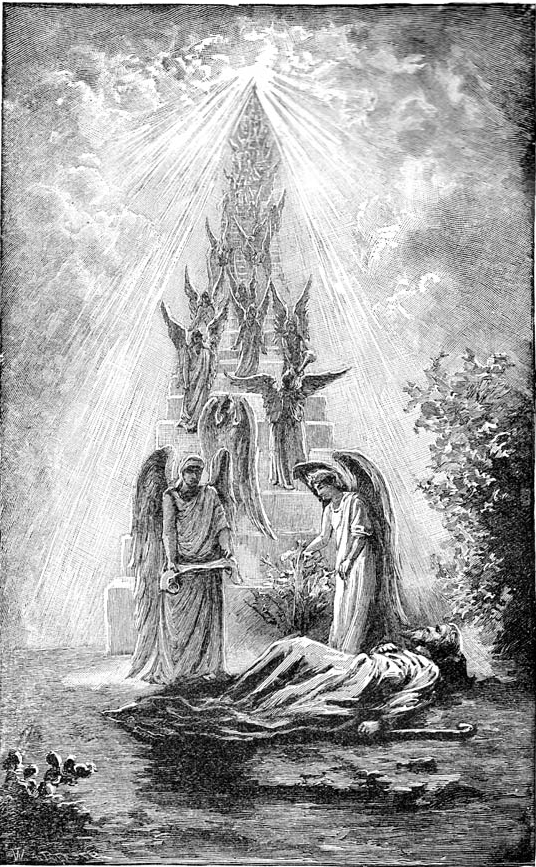 The Exercises
The Limits of the Five Senses in Seeing
Doing the Right Kind of Exercises
Out-of-Body Experiences
Inner States
An Exercise of Awareness
The Fundamental Exercises to Awaken
The study of consciousness and the understanding of the role of a human being in the cosmos requires an esoteric exploration. It is done through personal experience rather than relying upon ideas or theories. To study in this way requires not only information, but practical exercises as it is these that give the actual experience.
Consciousness is non-physical; to study the non-physical requires going beyond the mechanisms of three-dimensional matter. It's possible to understand the mysteries of life and death, to know one's true purpose for living and to enable the fulfilment of that purpose. To study these mysteries requires the study of oneself, as it is through this that life's great mysteries are revealed.
Esoteric study goes beyond the information of the five senses, to see what no eye has seen and to hear what no ear has heard. It's ancient and is as old as humanity.
The hidden mysteries are experienced through spiritual exercises, rather than learnt from written texts, as the knowledge is that of the heart rather than the mind, but a heart that is illuminated with the fire of divine consciousness, since it is the truly spiritual that reveals itself and reveals its kind.
The Exercises
Any exercises that are done need to be precise in order to lead to the right places; they need to have an aim and direction and be effective. There are many exercises used for getting specific results such as meditation, focusing the mind, being aware in the now, astral projection, self-observation, mantras and others. These are tools to be used to gain mystical experiences, clarity and information, but the tools that have the real power of transformation are the inner death of the psychological defects referred to as egos, alchemy, and the sacrifice to help others. It is these three essential practices that allow a person to take the journey of awakening consciousness all the way to the source of creation, to its end. The awakening journey of consciousness is essential for any in depth experience of the mystical and esoteric. It exists in most religions in various ways.
I suggest you look over the exercises and practice them as much as you can, to get familiar with them and to begin to peer into the esoteric world. It's through this that psychic experience and learning happens; it will give a foundation to base further exploration and discovery from. Having mystical experiences will give the experience of what exists beyond what can be ordinarily seen, felt and perceived with the five senses.
The Limits of the Five Senses in Seeing
The five senses reveal just a little about the world. Just as an ant can see as much as its compound eyes allow it to see with, so too the perception of humanity is limited by the bodies it wears. And being limited like this, there's only so much of this world that can be perceived.
Not only that, but there are also limitations in what can be perceived within. So much happens in the subconscious and much of it goes on without the understanding of where it's coming from. Anger just arises like out of nowhere; feelings of happiness, sadness, pleasure and pain come and go. It can seem there is no way of controlling them. The plan of a really pleasant day can be taken away by an inner state such as a low feeling, and then the planned for day is gone. This happens for everyone who hasn't fundamentally changed, because as they are controlled by unseen forces that come out of the subconscious, forces that are just not understood unless an inner work is done to be able to see what's going on inside and to change it.
Whoever can see what's going on inside, can uncover the roots of what happens within, and by doing that can change. Whoever can't see what's inside, cannot change it. It is only possible to change something that can be seen.
Try to be happy for a whole day—you'll find that there are states inside that you have no control over, that will come and will not allow happiness. Even if happiness appears for a moment, or moments, you'll find that those states will rob it and will take it away. Like this, your whole life goes by without you really knowing what's going on inside and without really knowing what the big picture is of what's happening, without knowing why you were born, why you're here and what your purpose for living is.
Doing the Right Kind of Exercises
Having the right kind of practice will give you the ability to find the answer to these questions, and they're very important questions. They will give you inner knowledge; with it you can change, and can, like many before you, reach enlightenment or awakening, which is the purpose of it. Esoteric knowledge runs through every religion, every mystical practice, and is as old as humanity. It can be found it in ancient Egypt, in Christianity, Hinduism; almost every religion has it at its root.
The keys to be able to understand this exist in doing the right kinds of exercises in the most effective ways. With these practices you will be able to experience the things that mystics, sages and wise people taught so long ago, which today are only understood in a very basic way and which seem obscure. If you look back at ancient texts or sacred writings, the meaning is very difficult to decipher. That's because the shared meaning of esoteric things has been lost. If we have experience of something we give a term to it, and we all understand what it means. But if we don't have that experience, if we've never seen for example a door, we won't know what it means. Likewise that ancient language of symbolism talks about things which are unseen to the human eye; they're from another plane of existence of human life.
The exercises will allow you to experience spiritual things, to achieve self-knowledge, to reach enlightenment and awaken. With them you can experience things beyond the normal senses, beyond what you can perceive ordinarily. And by doing that, you'll then begin to see that life is not just what you are seeing with the five senses – there's much, much more to it than you can see or perceive ordinarily.
And when you do that, you'll start to question the whole way that you live, the whole foundations of your existence. What you think it is will be shaken, and you will be challenged with things, realities that you'll see – they will really shake you to the core. This is not just some lightweight meditation; this is something very profound that will really affect you if you practice it, and the practices are the keys to it.
Some of the basic exercises are meditation, in which you learn to still the mind; concentration, to focus the mind; mantras, to get you to feel spiritual things; techniques to have out-of-body experiences and lucid dreaming, where you wake up in a dream and realize that you're dreaming.
Out-of-Body Experiences

Out-of-body experiences are really interesting because they tell us so much about ourselves. In near-death experiences, when someone is dying, many recall having been out of the body and some give accurate descriptions of events going on around them. About 10% of people who die and revive have near-death experiences, and they say how they hover over their body and go on a process which leads them to a tunnel. Now how does that happen when the body is dead? So you can see, there's more to a person than just a body.
You can get out of your own body by having out-of-body experiences, which are perfectly safe to do. You can learn to astral project. At night when you lie down go to sleep you can leave your body behind and go to another plane, one of the other dimensions where you can receive spiritual teachings. Those who believe in angels seldom ask "Where are these angels?" If they're not here, then where are they? To find out, go to another plane. You have a great potential to explore; whether you use it or not, is up to you.
Inner States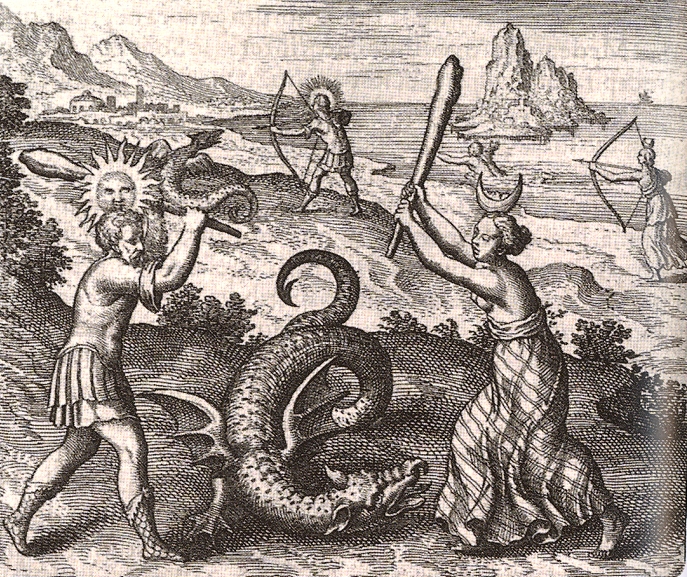 There are also techniques to look inside, to see what's going on, to spot inner states as they arise, to look at say anger, fear, jealousy, greed, hatred, depression, negativity, worries, stress—all the things which go on inside every person—to see them, to understand them, and then get rid of them, because it is possible to. In spite of what is currently believed, you can get rid of them, you can get free of them. And you can awaken the essence of you, the consciousness, that which is aware.
An Exercise of Awareness
You can experiment a little with awareness right now, just try and be here, try and be aware of this moment. Relax your body, sit comfortably, and try and perceive with your five senses what it is to be here. If you have a thought, come back to the perception of the now. Whatever the thought, come back to this moment.
By doing this, you'll see that you are something other than just thoughts. Thoughts come and go, but you are something more. And what that is, is consciousness. This is what awakens; in it are your spiritual qualities. It's not a thought, it's not some idea of enlightenment, but you, the core, the root of you. This is what awakens; this is what you were when you were a baby and what you've kept as you've grown through life. Thoughts, emotions, they all change, but this is the central part of what it is to be human.
Now this awakening is counteracted by something which falls on the psyche, which is called "sleep", psychological sleep. Psychological sleep is the daydreaming of the mind. If you tried to be aware, did you notice how difficult it was to keep it, how easy it is to slip into thoughts? That's because the mind is so strong and you're used to being in it. This is the sleep which many religions speak about, the sleep of perception and this is what we're waking up from.
The Fundamental Exercises to Awaken
The various esoteric exercises and techniques will allow you to see inside, to awaken your consciousness, to come out of the sleep, to get inner knowledge. Then there are ways of actually removing the negativity, the core of the subconscious, the root of the sleep—to get rid of it—and a very important exercise to change the nature of your energies, because life really comes down to energies. You can fundamentally change the nature of them, so instead of being low, negative, and all that, you become more spiritual and feel more spiritual things. This is done with a process called alchemy.
You might have heard of medieval alchemists turning lead into gold—really it's the lead of the personality, of all that psychological weight, which is transformed into the gold of the spirit. This is what alchemy really is about. But again, even that is symbolic.
Finally, by helping others spiritually you also develop care for others, and in turn you are taught by higher beings. So it's important to help others if you wish to take up something spiritual. You can't be selfish, not caring for anyone else, not if you want to be spiritual yourself.
~ Extract from a talk by Belsebuub given in California 2009