From Jenny at the Mystical Life Publications blog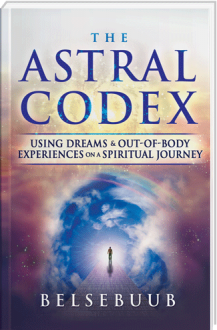 Finally, the day has arrived – The Astral Codex is available in paperback!  It's been a small journey to get this book to print

and we thank everyone along the way that has been part of it.
You can get it from:
or from your favorite book seller.
We try to set the price of the books as low as possible so it's accessible to as many people as possible.  We set the price to cover the costs and taxes associated with printing the books and a small amount that will go towards upcoming publishing and printing costs for future titles.
Like with all of our printed books, Belsebuub himself does not receive any payments or royalties from the sale of his printed books. Belsebuub has always provided his work freely, which you can learn more about HERE.
The Amazon systems make take a few days to fully update, for example, it is saying on the Amazon.co.uk site that it will be dispatched within 4-6 weeks ?  It may still need to update in the system that the book is available.
Thanks to everyone for their support along the way! From the encouraging words to the donations people give to keep MLP going, it's all very appreciated.
---
And just to add a note here from us (Mark and Lara), to thank Jenny and Dara very much for the cover design, book formatting, and organizing to get it printed, and for everyone's support that helped make it possible.