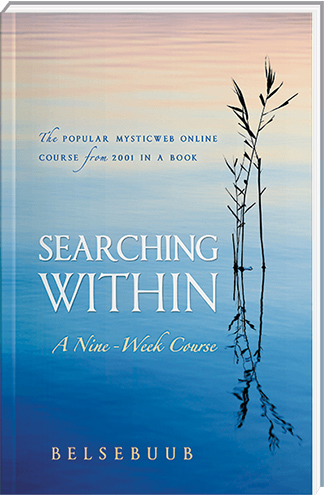 This was Belsebuub's popular course in the field of self-knowledge, taken by tens of thousands of people worldwide. It was completely free of charge and ran for 9 weeks both online and in study groups throughout Australia, North America, Europe and the UK. Each week thousands of course participants in different countries, both online and in groups, would simultaneously receive a course topic and exercises in PDF format that they could download, read, and study at home – sharing their insights and learning in online chat rooms, forums, and practice groups. Course participants also practiced the exercises together throughout the week by taking part in guided walks in nature, mantra sessions, and meditation practices.
More detailed information about the course, an eBook of the course material, and personal experiences of people who took the course, are available on the Searching Within website
Over the 9 weeks of the course, attendees could discover how to:
learn to be in greater consciousness and awareness of the present moment
discover and develop consciousness as the origin of happiness, love, wisdom, and peace
learn about the egos, and the subconscious, and how to identify and break free of their influences
study one's own thoughts and emotions in order to change negative patterns of thinking, feeling, and acting
still the mind and quiet compulsive inner chattering
uncover the root causes of problems and negativity within and in life
find and cultivate inner peace within everyday life
improve relationships
overcome addictions and low states like depression
develop intuition and explore psychic faculties
interpret dreams and use them for self-discovery
People from all over the world
In the Searching Within course at Mysticweb, there were students from all over the world – including Greenland, Finland, Norway, Sweden, Slovakia, Croatia, Slovenia, South Africa, Malaysia, United States of America, Canada, Mexico, Pakistan, Spain, the United Kingdom, Australia, India, Iraq, Ethiopia, Iceland and many more. There were members of the Armed Forces serving in remote locations and people living in refugee camps. It had a very positive atmosphere as many people finally realized that they had the ability to change themselves and their life for good, that it was possible to walk along an incredible spiritual path, and that spirituality was within reach – as the details of it were put so clearly and were easy to understand.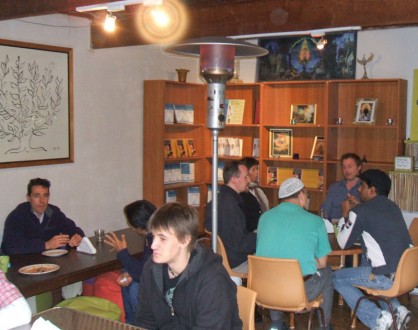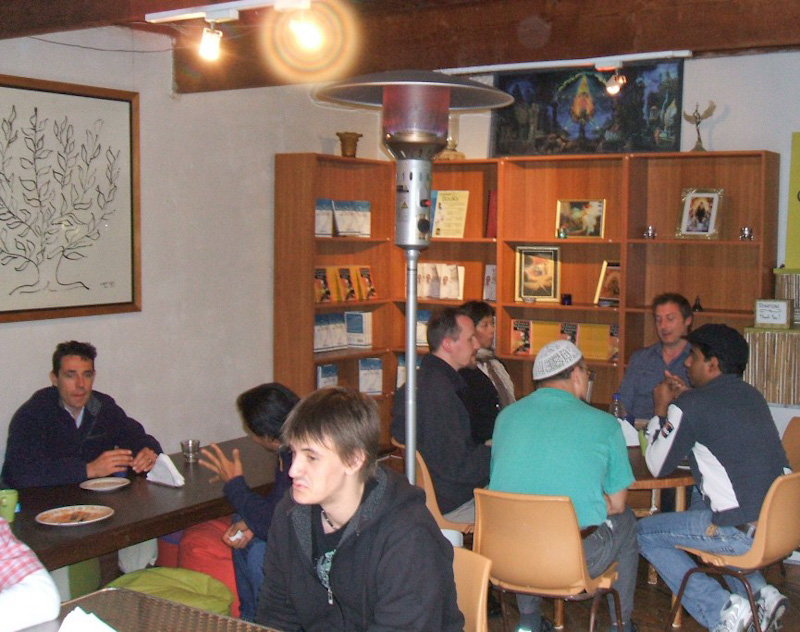 Many people at the time really were able to experience spirituality happening in their daily lives and in the forums people wrote how their lives were changing, how they were able to overcome addictions and phobias that had gripped them for years, how positive things started happening at work, that a greater love and understanding began to develop in their relationships, how they were able to finally forgive and let go of resentments they'd held towards others, that they were able to experience greater moments of peace and happiness in their everyday lives, how they understood things they never knew before, and were able to discover themselves in a completely new and positive way. The course was a remarkable time of learning in an interactive global classroom, where one's classmates were people from all over the world, where new friendships were developed, and where a solid basis for self-discovery took place.
What the course was all about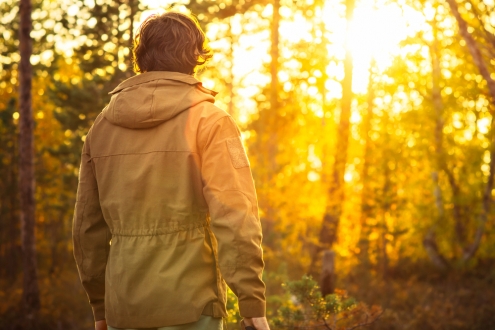 The Searching Within self-knowledge course provided clear, step-by-step guidance on how to explore and understand one's own psychology objectively. It provided effective strategies and techniques to live more consciously and provided a base from which to pursue spirituality in greater depth.
It explained how to perceive, understand, and break out of negative emotions and inner states with self-observation, to see the egos within, to understand them and get rid of them and activate the higher spiritual perception of consciousness through the practice of awareness in the present moment.
The course explained that consciousness is the real constant "us", and the true source of lasting peace and happiness within – with higher qualities such as love, wisdom, and intuition – in contrast to compulsive thoughts and heavy emotions which are impermanent and changing and can bring turmoil and suffering. The course showed how to bring the higher perception of consciousness to the forefront in one's life.
The course explained how to direct awareness within to objectively observe how compulsive inner states arise, function, and affect one's mood and behavior – in order to uncover the subconscious and often negative influence such states can have. The term "self-knowledge" refers to the firsthand knowledge about oneself derived from this personal observation and inner study.
To do this students learnt to "remember themselves" and be able to be unidentified with the fascination of daily life, but to use it to understand themselves, be more aware, and learn from each day.
The course revealed that as self-knowledge is gained, it is possible to decrease the prevalence of harmful thoughts and feelings such as anxiety, anger and fear, and experience more peace, wisdom, happiness, and love in their place. It was structured in a practical way to show people how to acquire self-knowledge, to make positive changes based on their own personal discoveries and to live a more spiritual life with the opportunities to discover more in other courses.
Course outline
Belsebuub first authored the written weekly material for this course in 2001. These weekly topics were freely distributed as PDF documents. Nearly every year after that he would review and revise the course material as necessary.
After people began appropriating the course material without authorization, even reselling it for profit, it was later put into the book, The Peace of the Spirit Within, and any sales of the book went back into printing more books. The latest edition of the book derived from this course is Searching Within.
The Searching Within course from 2003 is viewable as an eBook on the Searching Within website.
The course topics from 2001 to September 2003
Week I
Topic – Self-Knowledge Course Outline
Exercise – Remembering Dreams
Week 2
Topic – The Components of the Psyche
Exercise – Observation
Week 3
Topic – Wisdom and Understanding
Exercise – Study Revolutionary Psychology
Week 4
Topic – Relationships
Exercise – Observing Anger
Week 5
Topic – Using Dreams and Astral to Understand Egos
Exercise – Observing Fear
Week 6
Topic – Intuition
Exercise – Developing Intuition
Week 7
Topic – Egos of Lust
Exercise – Study of the Great Rebellion
Week 8
Topic – Drugs and Alcohol and Additions
Exercise – Retrospection
Week 9
Topic – Order in Life
Exercise – Self-Remembrance
How the course worked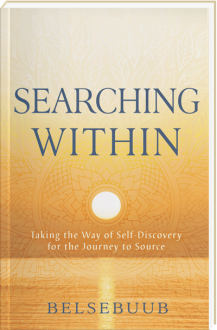 The weekly material for the Searching Within course was not written as a book, but as a course. Belsebuub wrote a topic, its exercise and its homework each week, which was put into a PDF document. An email was sent each week to give students information about the topic, downloads, media files, chat rooms, forums, and other course material.
Each week, attendees would receive a topic to study, accompanied by an exercise containing a new technique which they could apply in their lives. They were given homework, which was something they could practice throughout the week in order to understand the subject in more depth in a practical way. Further reading was also given as homework.
Each session included a feedback time where people would say what they had learnt through the week and were able to ask questions to Belsebuub or a qualified teacher. Belsebuub created a chatroom so that people could interact in real-time and discuss the weekly topic, exercise, and homework. He also created online course forums where people could ask whatever questions they had regarding the course and thereby increase their understanding of the topics. The course structure allowed people to concentrate upon a topic a week and study it in depth.
Personal experiences
People have shared the experiences they've had with this course, and with Belsebuub's work on self-knowledge, on the Searching Within website and the Self-Discovery Life website.
Searching Within Course https://searchingwithinbybelsebuub.com/
Searching Within ebook https://searchingwithinbybelsebuub.com/ebook/
Mysticweb website https://mysticweb.org/
Page courtesy of Remembering The Gnostic Movement